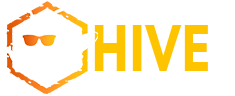 Is
HubSpot

Worth It?

5

Comprehensive software Hubs to fuel every aspect of your business.

1

HubSpot Solutions Partner Agency here to support your growth.

🏗️

Tiered software options grow with your business.

🔥

Track everything in one easy-to-use portal for powerful data-driven decision-making.
Download Your

HubSpot Features One-Pagers
Grab your copy of the HubSpot facts to help inform your software decision. Take a look at the perks of HubSpot as a platform, each individual Hub (Marketing, Sales, Service, Operations, & CMS), and how you can sell HubSpot to your boss.
Need help with your HubSpot onboarding?
We're HubSpot experts, and we can work with your team to complete your HubSpot setup quickly and effectively.
Want to take it for a spin? Let's talk about a HubSpot demo.
Take a peek beneath the hood of Hubs you're considering to see if HubSpot fits your needs.
Looking for a HubSpot discount? Let's talk.
As a HubSpot Partner, we can help you get the best deal on your software stack.
Want to work with a HubSpot Agency?
We're a Platinum HubSpot Solutions Partner, which means we have the know-how to reach your goals.
Your Trusted HubSpot Partner
Ongoing HubSpot Support & Strategy With the Experts 💪
HubSpot is a powerful software platform with the integrations and tools that can bring your business goals to life. Each Hub can function alone, but the real power happens when Hubs work seamlessly together for a comprehensive, unstoppable software foundation. We use HubSpot to power our website, run campaigns, and track our success as a HubSpot agency. We're in HubSpot every single day and know the ins and outs of every Hub on the platform. Here's how we can help along your HubSpot journey:
Diving into HubSpot features

Setting up a HubSpot demo

Helping you buy HubSpot

Getting you a HubSpot discount

Creating the perfect HubSpot package
HubSpot onboarding & setup

Teaching you how to make the most of your HubSpot portal

Sharing HubSpot best practices

Building strategic campaigns in and out of HubSpot to meet your business goals